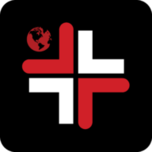 AWARENESS – PEACE OF MIND – CONVENIENCE
Our logo represents an important link between you and first responders
streamlining medical communications
at the heart of our service…
It's Simple. We Believe:
YOUR Information = YOUR Choice!
Enabled with smart technology, our waterproof wallet cards provide a modern solution, allowing YOU the subscriber to have full control in sharing critical information maintained on your emergency profile, as your healthcare needs change.
Feel comforted when heading out, knowing there's an emergency plan conveniently by your side. Whether you're alone or with friends, traveling locally or abroad, sharing your solution with family, friends and colleagues can give you the added peace of mind when unexpected emergencies arise.